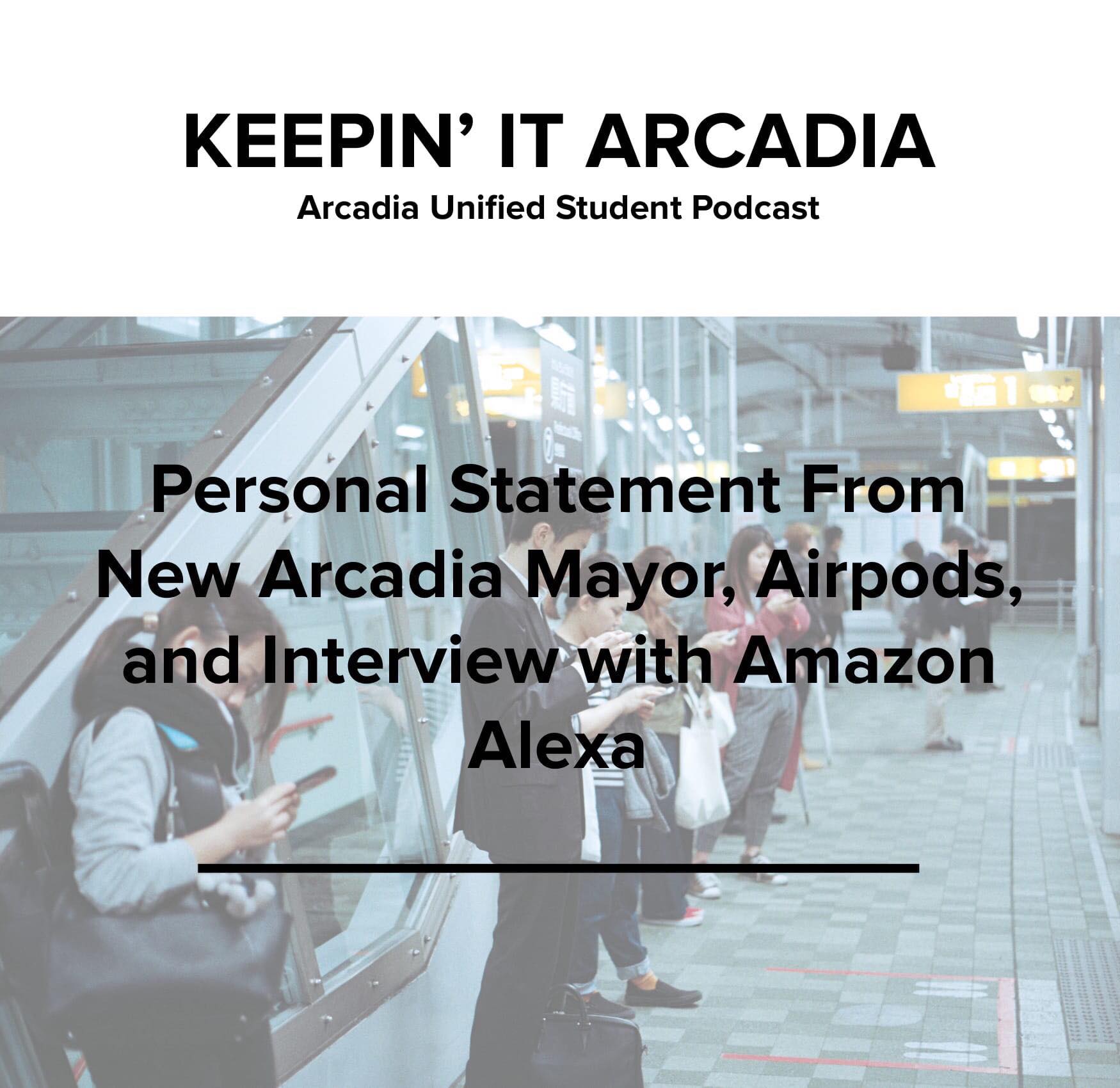 This week, podcast discussion anchor Lawrence Sung contacted our new mayor of Arcadia, Mayor April Verlato, who gives a personal statement addressed to all Arcadians! Next, podcast resident tech member 2.0 Joyce Pang interviews a couple of her friends for opinions on Airpods. Last but not least, we have a fun little segment where host Jeffrey Lee interviews Amazon Alexa.
Timestamps:
Personal Statement from Mayor April Verlato: 1:57

Airpods: 6:36

Interview with Amazon Alexa: 9:15

Find our previous episodes here!